Borrowed Time is a docu-drama that puts organ donors and recipients in contact with one another. The show is hosted by Damon Gault who is himself the recipient of a heart transplant.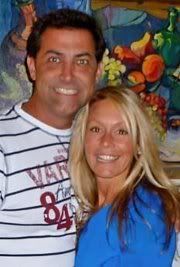 Each episode captures the heartache, gratitude and life transforming stories resulting from an organ donation. Damon interviews both recipients and donors, prying deeper into their narrative, discovering what events led the person to confront the brutal reality of a failing organ.
Please watch a preview right
here
or on Facebook at
Borrowed Time
.
You can also like the page on Facebook to see when this will be on Television. Contracts were signed last week.
Thank you Damon for your work on bringing awareness of organ transplants to the public.
David please join me in
Alma