Mike is a 911 dispatcher and he likes to people watch. If you put him in a crowded area he is good for hours. He does not like scary movies and never eats the ends of his French fries. He believes that Monopoly is the best game ever. Family is the most important thing in his life. Mike is going to be the second person in the world to receive a double lung and bone marrow transplant from the same donor. This procedure had to be approved by the FDA. So Mike had to fill out a lot of paperwork for the approval as well as his doctor's and the hospital (DUKE).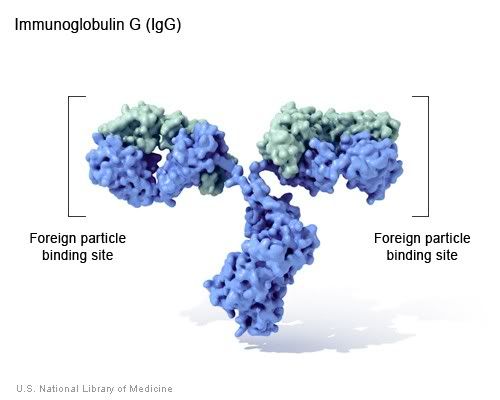 Mike was diagnosed at four years old that he had a low immune system
SCID
(bubble boy disease). He had developed a swollen knee and it got so big that he was not able to put on pants. The doctors believed that Mike had low levels of igG (
Immunoglobulin G
is a type of antibody that circulates in the blood and recognizes foreign particles that might be harmful) and
rheumatoid arthritis
(is a long-term disease that leads to inflammation of the joints and surrounding tissues. It can also affect other organs). Part of the treatment was receiving
IVIg
(IVIg is an infusion of IgG antibodies) every two weeks. Now at the age of 26 he still received IVIG ever two to four weeks. This treatment is manageable, it is all he has ever known and that it is just part of life. The only challenge of sorts is the day of the IVIg treatment. After the treatment he is tired for the rest of the day. He needs a double lung transplant because throughout the years his lungs have been scarred from colds and bronchitis. The bone marrow transplant will take away the low immune disease and he will not have to take anti-rejection pills for life like the rest of us transplantees.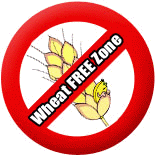 Mike also has
celiacs diseas
e a digestive disease that interferes with the absorption of nutrients. These patients cannot eat
gluten
(found in many grains and in many everyday products such as medicines, vitamins, and lip balms). As a teenager Mike had problems with bloating, gas and diarrhea and was misdiagnosed at first. A doctor had given him growth hormones and testosterone shots before the celiacs disease diagnosis. It seems like this disease can take a while to be diagnosed since there are so many varied symptoms. However , nowadays more doctors and the public are aware of this disease so for the most part it is diagnosed quicker. Mike is very approachable, is honest and a straight shooter. If you ask him a question expect to get his real opionion. He says that he always chose the 'big' friends as his protectors. Being a small framed guy he would seek the 'big' players this way he knew he would always be safe.
The hidden blessings that came with these diseases for Mike are that they have made him stronger, made him grow up quicker because of his reality. He does not take things for granted and he cherishes the ones he loves more. "Gets you thinking about what means the most," he exclaims. What keeps Mike fighting is that he wants to see his older sister graduate college and become a teacher and he wants to see his little sister become a trauma surgeon. As far as his parents go he is going to take care of them as they get older. "No nursing homes for them," he talked to his siblings and told them if anything ever happened to him that all his assets are going to his parents for them to live comfortably and for their retirement. He explained his feelings and the siblings agreed with his decision. He said, "A door never closes without another one opening. I found with my diagnosis who my real friends were, and who truly cared about me. I learned to be even more aware of those that I love. I met a whole new group of wonderful people I would have never met."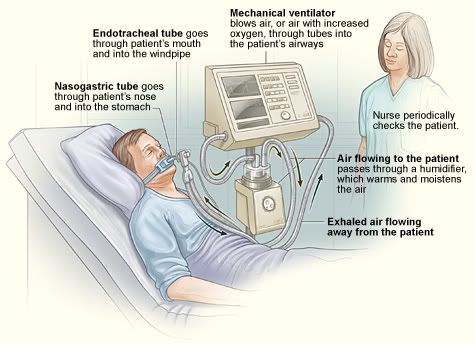 The lowest point in Mike's life so far was the last stay at the hospital. It was a five week long stay and he was in ICU on a
ventilator
and could not eat or talk. "This was the hardest thing that I ever faced in my life. At times I was so depressed. I could not talk nor eat for 2 weeks and then I was attached to a ventilator machine so I could not move much and laid in bed for the majority of the day."
Fight like Mike: Saving a local hero - Video (click here)
Mike holds special gratitude Duke's Center for Living and all the people from his county, Cobb county, Marietta Georgia, for the entire fund raising they are doing for him. They send letters of support or comments on Facebook. They were able to send his entire family to Ashville for hot air balloon ride. Co-workers donated sick time for Mike so much so that they maxed out at 250 hours in a few days. His co-workers made a waiting list and they had to turn them away because of the overwhelming response. He refused to clean his locker at work because he is going back to work as soon as he is able to. He is going to be a productive human and donate his hours to someone who needs just to pay it forward. When he was in need he was helped. He actually cannot wait to go back to work.
I asked Mike what had he learned in this lifetime that he would like to share and I quote, "
Don't take things for granted. Cherish the family. When my voice was taken away 'I love you' were the first words I said
."
I can tell you that there were times when I was at Duke's Center for Living when I did not speak to mike because I did not want to exert the energy to answer. I have to tell you how proud I am of his progress because when I interviewed him a few weeks ago he talked and talked and talked. It is a real honor and priviledge for me to have met Mike and some members of his family. I have grown to love them and I wish them all the best in this journey to health. There is no doubt in my mind that Mike and I will be chatting and walking and perhaps jogging or running together some time in the future.
Please enjoy a song that means a lot to Mike. It might become his mantra.
Who Am I by Casting Crowns
(click for video)
Who am I, that the Lord of all the earth
Would care to know my name
Would care to feel my hurt
Who am I, that the Bright and Morning Star
Would choose to light the way
For my ever wandering heart
Not because of who I am
But because of what You've done Not because of what I've done
But because of who You are
I am a flower quickly fading
Here today and gone tomorrow
A wave tossed in the ocean
Vapor in the wind
Still You hear me when I'm calling
Lord, You catch me when I'm falling
And You've told me who I am
I am Yours, I am Yours
Who am I, that the eyes that see my sin
Would look on me with love and watch me rise again
Who am I, that the voice that calmed the sea
Would call out through the rain
And calm the storm in me
Not because of who I am
But because of what You've done
Not because of what I've done
But because of who You are
I am a flower quickly fading
Here today and gone tomorrow
A wave tossed in the ocean
Vapor in the wind Still
You hear me when I'm calling
Lord, You catch me when I'm falling
And You've told me who I am
I am Yours
Not because of who I am
But because of what You've done
Not because of what I've done
But because of who You are
I am a flower quickly fading
Here today and gone tomorrow
A wave tossed in the ocean
Vapor in the wind Still
You hear me when I'm calling
Lord, You catch me when I'm falling
And You've told me who I am
I am Yours I am Yours
Whom shall I fear
Whom shall I fear 'Cause I am Yours
I am Yours
Mike, join me in
Celebrating Life,
Alma